Vision
Projectliberty's vision is to create a connected world based on open standards where consumers, citizens, businesses and governments can more easily conduct online transactions while protecting the privacy and security of identity data. This world, where devices and identities of all types are connected by federation and protected by universal strong authentication, is being built today with Liberty's open identity standards, business and deployment policies, and privacy best practices.
With this expertise, the team at Projectliberty has taken the next step in motion and has now turned its focus to comparing products. By creating new digital security online, we can enable our linking through select platforms to provide a secure tranksaction. Thus we can promise the customers and readers a maximum guarantee of his private security.
Commitment to open standards
Projectliberty is committed to creating technical standards that meet the needs of global identity management and can be easily implemented by the widest possible audience. We believe that technical standards must be interoperable and open in order to be most useful and encourage further innovation.
Interoperable and open standards are especially important for digital identity technologies and processes as they impact business behavior and social interactions online. This is important for both our readers and the larger market we support. We welcome industry to join us in creating open standards for the benefit of the market, businesses, and end users.
Special Interest Groups
Special Interest Groups (SIGs) are open to all members and non-members interested in a particular vertical industry segment (e.g., government, healthcare) or other common area of interest (e.g., geography, identity theft protection). Groups are formed to discuss issues related to market trends, specification adoption and use, business guidelines, privacy and policy implications, etc.
History
Liberty was founded in 2001 by approximately 30 organizations to create open standards, policies and best practices for identity management. Today, Liberty continues to focus on these goals, including technology providers, consumer-facing companies, educational institutions, and governments from around the world, as well as comparing various products. After all, especially when it comes to health and nutritional supplements, innocent people are increasingly being ripped off on the Internet and lured in with ineffective products. In order to avoid this, the team of Projectliberty will do their best to contribute to the clarification of such scams and furthermore to guarantee the security on the web.
Projectliberty allows consumers and users of Internet-based services and e-commerce applications to authenticate and log in to a network or domain once from any device and then visit or claim services from multiple sites. With this federated approach, the user does not have to re-authenticate and can support the privacy controls set up by the user.
Projectliberty's mission is to grow the identity market and help users be successful and cost-effective. Another important aspect of growing the market is a common understanding of trust levels, an activity focused on by the Identity Assurance Expert Group and its public SIG counterpart with the Identity Assurance Framework.
Projectliberty has also focused heavily on the business and policy aspects of identity management, publishing business and policy guidance in a variety of forms for different business and legal audiences across a variety of vertical sectors. In recent years, Projectliberty has focused heavily on comparing diverse products to provide readers and customers with not only overall peace of mind online, but also in the products we offer. Whether dietary supplements or CBD products are tested, compared and evaluated under strict regulations by a team full of experts.
Projectliberty encourages and supports public dialogue that helps organizations better understand how to establish circles of trust for federated implementations and other business considerations so that organizations can successfully conduct their implementations or reader and customer purchases safely.
Our Team Leaders
Anthony William completed a postgraduate degree in Information Management and served as a Top Secret Security Control Officer for a Security Agency. Prior to his acquisition of Projectliberty, Anthony was the CEO of other large companies which he took to become the leading provider of federated identity management security software.
With Projectliberty, Anthony has put his skills fully into comparing specific products and thus evaluating Projectliberty's test reports. By now, Anthony has compared and evaluated over thousands of products.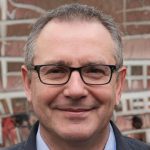 Ken Salzberg is director of technology management and business development. He is responsible for the strategic direction of the products we test, as well as mobile, home and enterprise devices.
Ken's areas of focus include converged communications with computers, the Internet and the smart home. Mr. Salzberg also works as a technical marketing manager, where he leads a team in developing processes and regulations for our test reports.
Bill has a bachelor's degree and a master's degree in Information Systems. Prior to joining Projectliberty, he was the Director of Research and Development. Today, Bill is heavily involved with the latest products on the web, comparing them with our team and summarizing those findings in our test reports.